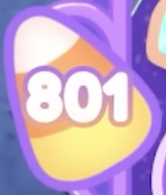 Earth was given a makeover with dark themes. There were many pumpkins, tombstones, and other spooky items. Joining the game presented a cutscene where the camera zooms in on a tombstone with the player's name on it, along with a loud thunder.
The town wheel was also introduced during this event.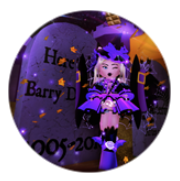 Trick or Treat and Candies
Trick or Treating gave new Candy currency which were used to buy limited Halloween accessories. Candy could be given by players, or you could convert 3 diamonds for 1 candy. There was an icon of a random piece of candy above the player's diamond amount, and if another user had that candy, they could give it to the player.
Items
There were 7 limited time accessories to purchase during the month. The Halloween 2018 accessories were the first to be achievable from within the game.
There were also 9 new Halloween wings implemented for 2018.
Along with all of these items, new heels were introduced for the month of October called Bat-Mo-Heels and cost the player 33,000 diamonds to purchase. They were the start of the new design of heels from the developers as they incorporated the 'Woman' roblox avatar design, and allowed leg clothing to be worn with them. Previous heels had their own custom legs that would appear when worn.
Video visual aid from youtuber Evil Kate Gaming, aka Kateka22 for the halloween wings.
The Pumpkin Contest and Apple Bobbing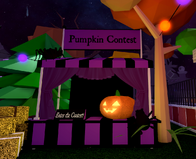 The Pumpkin contest was reintroduced for 2018. During this year however, the pumpkin number was random for each server and when you guessed the correct amount of pumpkins, you got 2000 diamonds and the Pumpkin Contest badge. The badge does not show up on your in game profile.
Apple Bobbing was also reintroduced for the 2018 event.
For the Halloween update there were also Halloween drinks and the snacks at the shop next to Contest booth, but these varied from the 2017 event.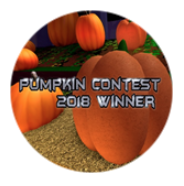 The Wishing Fountain on Earth introduced Halloween themed stories written by Kateka22. The Halloween Halo was introduced, and only 8,855 people own it.
Community content is available under
CC-BY-SA
unless otherwise noted.